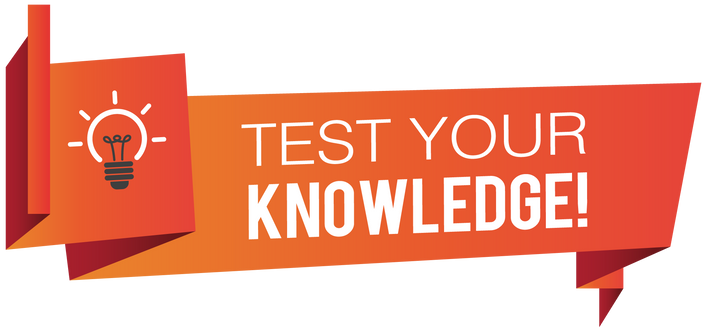 Performance Test Practitioner - Quiz
Assess your skills now (for FREE) !
This key objective of Performance Test Practitioner Quiz is to help in doing a self-assessment of performance testing skills for a Performance tester. As you get prompted with the right answer immediately, it will help in having key take aways & to validate your understanding on various topics.
The Quiz aims to assess your knowledge on all performance test life cycle activities & few questions (<10 questions) are also included to test your knowledge in Apache JMeter, the popular open source performance testing tool. As you would be aware, many Performance testers still think knowing a performance testing tool is all about performance testing. Many dont even understand or care to focus on workload modelling, when to conduct what type of performance test (Load / Stress/ Endurance/etc), the necessity to gain knowledge on the open source performance testing tool (Apache JMeter), need for isolated production similar environments to carryout performance tests, etc & always expects business to provide the key use cases & user distribution levels without educating the client about how to do performance testing rightly.

The quiz will help Performance tester to realize their strength & areas of improvement & take necessary steps to excel in this field of Performance Testing / Engineering. As the words 'Performance Tester' & 'Performance Engineer' are used interchangeably & responsibilities varies across organizations, let me provide my definition for these 2 terms.
Ideally from QA perspective, a Performance Tester (PT) is supposed to plan, strategize, script, test, monitor & analyze the performance bottlenecks (tend to be performance testing & monitoring tool experts) to certify the system for its performance & scalability characteristics whereas a Performance Engineer (PE) is expected to be an expert performance tester with good deep dive bottleneck analysis skills (tend to be an expert in performance problem diagnosis tools) like code profiling, query performance analysis, memory leak analysis, application capacity analysis, etc. Confusion starts while drawing a boundary line during performance bottleneck analysis. A performance tester should have knowledge on analyzing the system performance bottlenecks (software/hardware) & report why the system is not able to meet the target SLA (instead of just sharing tool reports). Ideally, an experienced performance tester tends to become a performance engineer as he/she gains practical knowledge & interest in doing system performance analysis. (Note : Core technical architects / SMEs who have performance tuning experience are also called Performance Engineers from Architect / Development community. This is because PE is a discipline that aims to build the system with performance where PT forms a subset of PE). From the beginner level stage, a Performance Tester should have develop solid knowledge on the foundational concepts, so that they can easily transformed to Performance Engineering career (without the need for unlearning).
The quiz questions covers key activities performed throughout the performance test life cycle phases including

Performance Test Planning
Performance Test Strategy (for Waterfall / Agile development environments)
Performance NFR gathering / validation
Performance Testing Tool Knowledge - JMeter
Script Development
Test Execution & Performance Analysis
Performance Monitoring
Queuing Theory & basic operational principles to accelerate performance test analysis
Quiz Details :
Number of Questions : # 100

Question Type : Multiple Choice Questions
Pass Score : 85%
Target Audience (quiz complexity level) : Beginner / Practitioner / Advanced
Quiz Duration : Ideally 60 minutes
Who can take up this quiz :
Performance test practitioners (Beginners might have difficulties in the quiz) who is interested in self assessment.
Why to take up this quiz :
> To increase your self-confidence
> To perform good in technical interviews
> To assess your strengths & areas of improvement

Is this quiz meant for Performance Testers or Engineers? :
The quiz is designed for a ideal Performance Test Practitioners (intermediate level). A performance test practitioner is expected to have atleast a engineering mindset (about how to connect the dots) though he/she may not have deep dive bottleneck analysis skills to give tuning recommendations in the application code or perform application capacity planning, etc.
Our Performance academy constantly strives to rise the bar of a Performance Tester / Performance Engineer. At a practitioner level, there is no escape boat to excuse yourself for not being familiar with any of the topics covered in this quiz.
As always we are happy & on a mission to coach you to take you to next level. Stay tuned with us !!

Your Instructor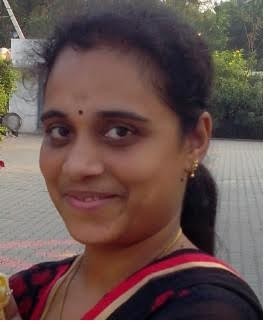 Ramya R Moorthy brings over 15+ years of industry wide experience in Performance Engineering & Testing space. She has extensive experience doing consulting for Performance Testing & Engineering engagements for several clients including Honeywell, Shell, ING, Logitech, Comcast, PGE, MetLife, JPMC, KPMG, KeyBank, etc across business domains solving technical problems for assuring their system for its performance, scalability, availability & capacity. She has led several senior leadership roles in her experience working for product & service based companies. She has great passion for learning & experimentation. She provides technical consulting services in NFR testing space. Her key area of interest includes application capacity sizing, performance modeling & predictive performance analytics. She is also a certified ethical hacker. She has great zeal towards teaching & mentoring the young professionals to build elite professionals for future.
She is a conference speaker & well known writer. She has published several papers, authored many articles & e-books in several journals & LinkedIn. Some of the recent conferences where she has won accolades for her papers include QAI-STC , CMG India, NFTCON India & CMG US on topics related to capacity planning, statistical modeling, use of machine learning techniques for anomaly detection, performance forecasting, etc. She is a best paper award winner in CMG India 2016 whitepaper contest & Mullen award holder (rewarded for technical excellence and an engaging presentation style) for her paper presented at CMG US 2017 on Anomaly detection using machine learning/statistical techniques.
She is a computer science engineering (BE) graduate with her Masters in Software Systems (MS) from BITS PILANI University, India. She currently serves in CMG India Board of Directors.
For any course related technical queries, you can reach out to her : [email protected]
Course Curriculum
Level 1 - Performance Test Practitioner Quiz
Available in days
days after you enroll
Frequently Asked Questions
When does the course start and finish?
The course starts now and never ends! It is a completely self-paced online course - you decide when you start and when you finish.
Is credit card required to enroll in this course ?
Absolutely NO ! You just need to sign up in our academy to take up the quiz.
Points to Ponder :
You can take up the quiz only once after registration at our Performance Academy.
Your scores will be recorded & reported at the end of the quiz. If your score is greater than 85%, say yourself "Am a Certified Performance Test Practitioner" :)
If you want to revise your understanding on quiz syllabus before taking up the quiz, you can enroll in our below courses:

Beginner level courses :

1) Transformation to QA Performance Engineer
2) Unleashing the power of popular performance testing tools - JMeter

Practitioner level courses :

1)Troubleshooting skills for Performance Engineers
2) Workload Modelling Essentials for Performance Engineers
3) Queuing Theory & its applications in Performance Testing