In Just 30 Days You Can Be On Your Way To A Successful Career In QA Testing!
Give Your Career A New Turn!
---
Are you stuck in a dead end job?

Do you see little chance for a promotion or raise?
Do you wake up every morning looking for an excuse to avoid going to work?
If you answered 'yes' to any of these questions it is time for you to consider a career in QA (Quality Assurance) Testing in this rapidly expanding software industry.
Through our one-of-a-kind course you will not only learn the skills you need to be successful as a QA tester, but you will also be provided with the tools you need to get the job that will lead to your successful QA career.
It doesn't matter if you have an educational or work background in software; our 30-day course will teach you everything you need to know to move into the career you've always wanted.
This isn't a course that simply leads you to your next "job," but the course that will change your life.
Gain the financial independence to live the life you've always imagined!
---
Latest review from one of our students who got a job:
Dear Roman and Ruslan!

I wanted to thank you for your great course! Learning Software Testing with QA Mentor helped me to gain knowledge in a short period of time!
It took me around a month to finish the whole course and using the advices, suggestions and the help of QA Mentor Team with the interview preparation, I got the Software Testing Engineer position after my first interview!
And I passed the ISTQB Foundation level exam from the first try!
All this happened because of my decision to go through this QA Mentor course and being trained by a real professionals!
I am very thankful to you for this course and great book and being my mentors and teachers!
I will strongly recommend this course to anyone, who is willing to start the successful career in Software Testing!
Best Regards, Olena M., USA
---
Here is what our students from Yardy Systems say:
I really enjoyed taking the QA Tutor course, the lessons are helpful across the board. I have been doing QA testing for over five years, all for the same company, and learned many new tips and tricks. One of my developers saw the book on my desk and told me how great it was that our team was learning the SDLC and how he knows that QA is typically the first thing to be overlooked. Thank you for such a great course, I can attest that even for someone who is not just starting out and not in a start-up, this is valuable info! (Jody B.)
--
Often QA professionals fall into the position of testing without formal training. It's hard to find a legitimate certificate training without it being tuned into sales pitch. With this being the case, my team lead made it her personal mission to support our team with finding a certification program that would truly enhance our testing skills. I must say that QA Tutor was the PERFECT fit. The organization, resources, materials and support offered by QATutor was the perfect way for our team to take this self-paced program and meet our needs. Thank you, Roman Savin, for making this material so easy to follow and implement into our process. It has definitely increased the quality of our work and processes! (Stacy H.)

---
Our course includes LIFETIME access to:
~ 45 video lessons ~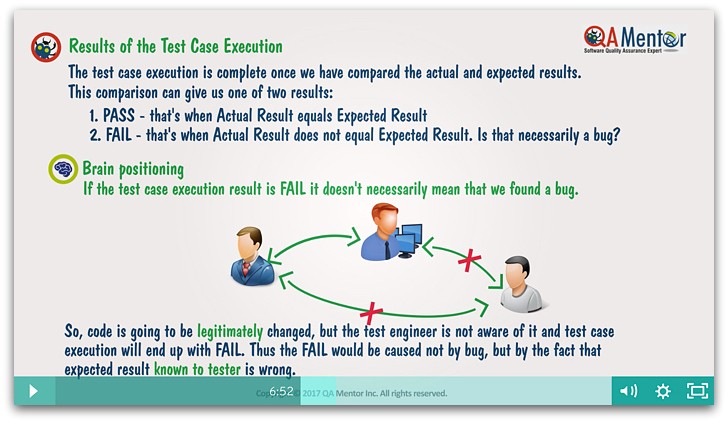 ~ Web-based training software ShareLane.com ~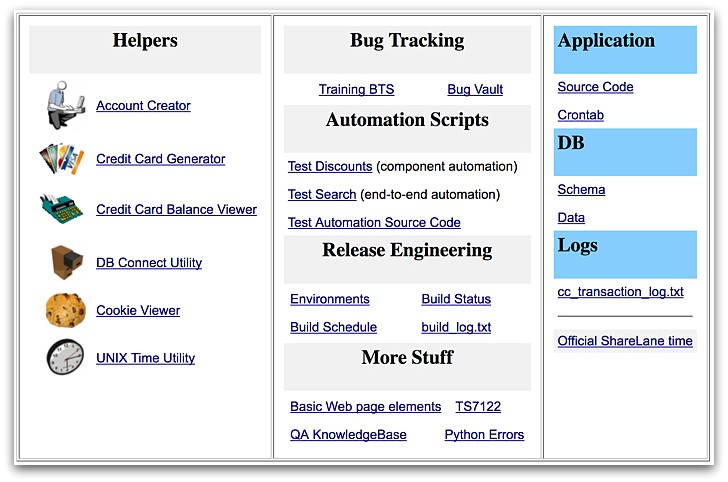 ~ Practical homework assignments ~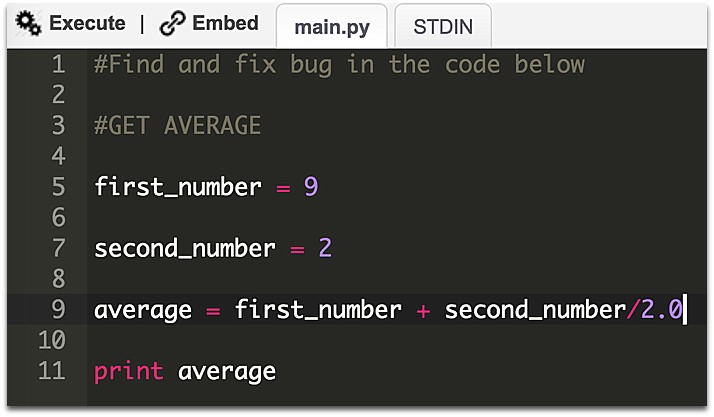 ~ Quizzes designed to assess your progress and identify areas needing improvement ~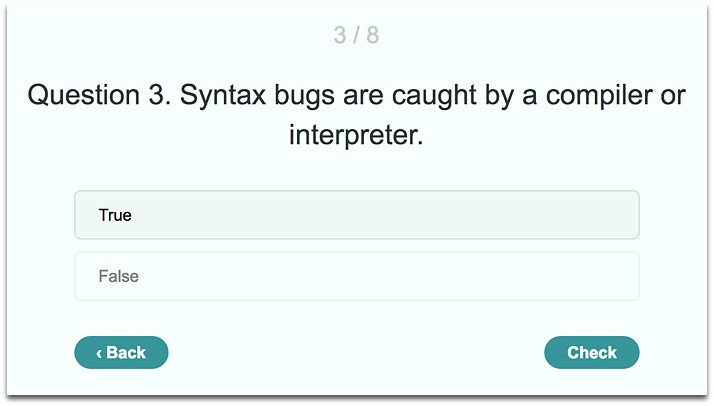 ~ Quiz Cheat Sheet with explanations to all quiz questions ~

~ A teacher support line where you can leave questions and receive answers on a public forum or through private email ~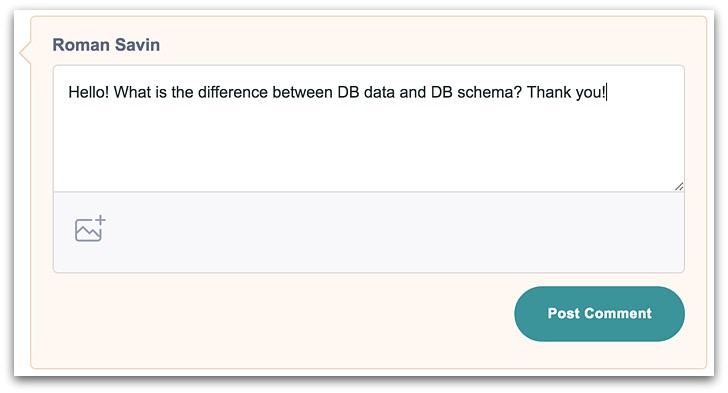 ~ Amazing 600-page textbook printed by Amazon with FREE SHIPPING all over the world ~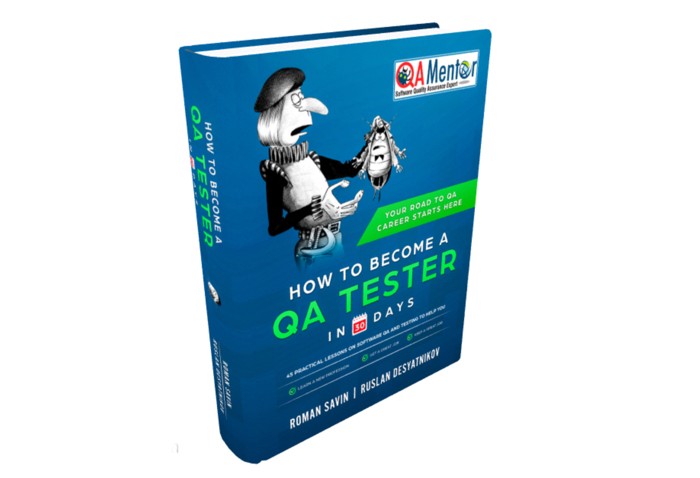 ~ Job hunting system that includes lessons in how to look and apply for jobs, write a resume and pass a QA interview ~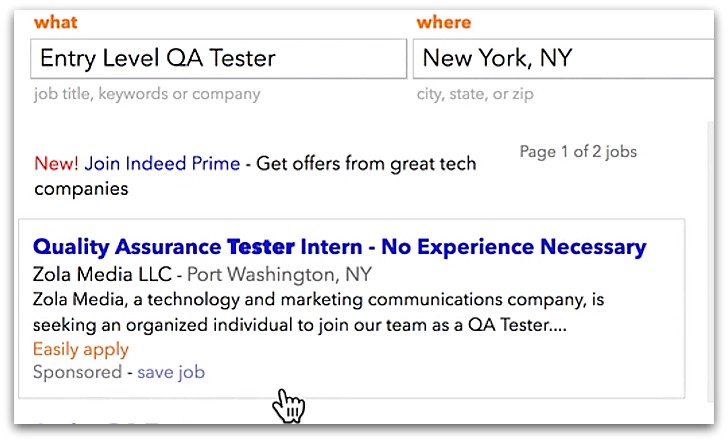 ~ Templates and ongoing documents that you can use throughout your QA career ~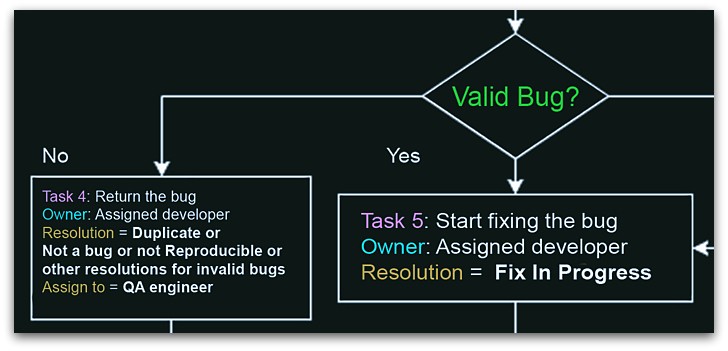 ~ A comprehensive Professional Exam to ensure you have learned all the skills required to be successful in your career as a QA tester (can be taken as many times as needed) ~

~ Certificate of Achievement that can be used as verification of your new skill-set ~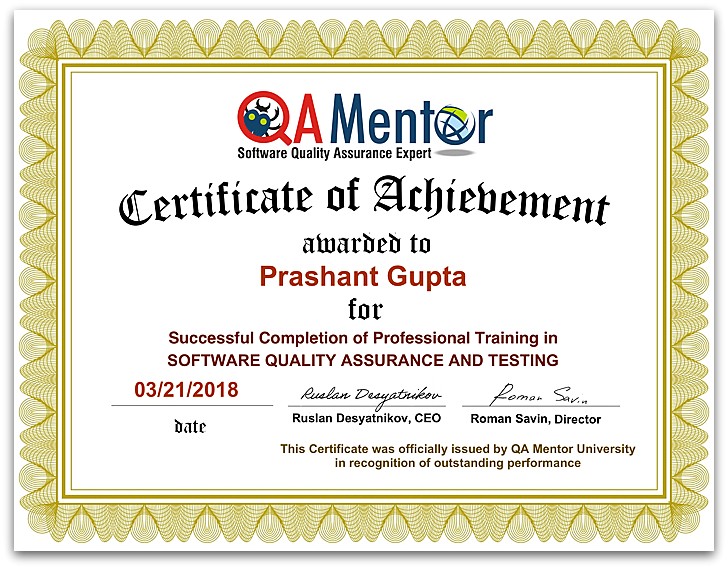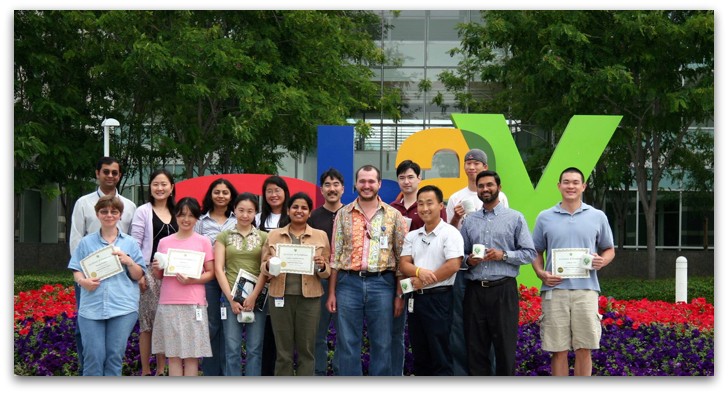 100% Money Back Guarantee!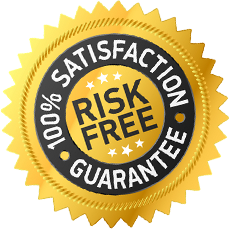 We are so confident in our course that we offer a no questions asked 7-day money back guarantee. For seven days you will have full access to all of our course materials and be able to begin the learning process. After 7-days if you are not convinced that the course will take you where you want to be, you can cancel for a full refund with no questions asked. No hoops to jump through, just get your money back and take the knowledge you've gained with you.
---
Don't let your life pass you by as you toil in a dead-end job while people around you move forward and take advantage of the opportunities that just don't seem to come your way.
This is that opportunity for you!
Don't let it pass you by. It is time to start on the career that will get you living the life you've always dreamed of. Software is one of the fastest growing industries in the world.
Don't let your chance to get in on one of the most lucrative industries pass you by.
You can start your course today and be on the path to a brighter future tomorrow!
Course Primary Author
Roman Savin is Russian-American educator, QA professional and writer.
He was part of PayPal, Evernote, Rockmelt and Chegg where he experienced many aspects of QA trade. As individual contributor he performed black, grey and white box testing, QA automation, and tutoring on QA and Python. As a leader he built QA departments for several companies and led international teams.
As an educator he accepts only one measure of success — the ability of his students to find and keep a QA job.
His writing motto is "write to express, not to impress" and as a writer he cherishes usefulness, simplicity and structure. He is an author of the QA tutorials How to Become a Software Tester and Testing Dot Com.
Course Co-Author
Ruslan Desyatnikov brings nearly 20 years of Quality Assurance, Quality Control, Process Improvement and Software Testing experience. He is responsible for growing QA Mentor as a trusted partner for software testing, independent verification and validation, and strategic consulting for client base around the world.
Ruslan graduated from Baruch College – City University of New York with a BBA in Computer Information Systems, and holds an MBA in Technology Management from Phoenix University of Arizona. He holds a number of Quality Assurance/Testing and Project Management certifications and is an active board member of multiple QA Organizations in the United States and Europe.
Ruslan's articles are published in many popular magazines such as CIOReview, Outsourcing Gazette, Tea-Time with Testers, Stickyminds, LinkedIn and multiple QA blogs.
Course Curriculum
Course Introduction and Disclaimer
Available in days
days after you enroll
Unit 1. Bugs Are Everywhere!
Available in days
days after you enroll
Frequently Asked Questions
1. How can I become a software QA tester?
Our course, How to Become a QA Tester in 30 Days, is the answer. We developed it for complete beginners.
2. Do I need to have computer science degree or QA experience to get a job in software QA and testing?
Many, if not most, QA professionals have converted to QA having non-computer science degree and non-computer industry experience. There are former lawyers, civil engineers, accountants, customer support specialists, teachers, salesmen, etc. who learnt QA and joined the computer industry.
3. So everybody can become a QA tester?
Nope! Software testing is not rocket science - you can learn it within a month, but QA studies and QA work do require: attention to details, perseverance, patience, curiosity and ability to learn new concepts/approaches.
4. What are my chances of getting a job after your course?
It's 100% individual. This course was developed for complete beginners and we receive "THANK YOU. I'M EMPLOYED!!!" emails from around the world. But it's irresponsible to guarantee QA employment to every student.
What we CAN guarantee is PRACTICAL QA education, student support, and training programs that will give you excellent chances to find a QA job ASAP.
Quality education and job hunting assume hard work and if you are willing to do that hard work, all the good things will come your way.
5. Why do you use QA Tester in the name of the course. Aren't QA and Testing different things?
The purpose of Quality Assurance is to prevent bugs. The purpose of testing is to find and address bugs that were not prevented. So, while QA and Testing are different things, they both deal with and improve software quality, and QA Tester became a standard title of the software testing professionals who both improve the software development process and do bug detection/addressing work.
6. When does the new class start?
You can start the course studies
any time you want
.
There is no classroom or schedule
.
You study at your own pace
and
if you have a question, you ask a teacher
.
When you are done with your studies, you take the Professional QA Exam and get a Certificate that signifies that you are a trained QA engineer who is ready to get employed.
7. How long does it take to study the whole course and get a certificate?
There are 45 video lessons and each lesson has its Homework and a Quiz. Let's assume that you'll spend 2 hours for each lesson along with homework and quiz. Then you'll be ready to pass the professional exam and get a certificate in 30 days if you'll spend 3 hours daily.
8. Can an employer call you and verify my certificate?
Absolutely! Each certificate is recorded in our system and we'll gladly confirm to the employer that you attended QA Mentor University and passed the professional exam. See phone/email in the bottom of this FAQ.
9. How many times can I take the professional exam?
You can take the
professional exam
as many times as you want. The exam is not easy, because it covers the whole course materials, but
it's so worth it
! Once you pass the exam and get a certificate, you'll have a feeling of a great accomplishment and you'll be ready for
a job hunt and successful employment
!
The professional exam is available to you in 14 days after registration.
10. How long will I have access to the course?
You'll have LIFETIME access to your QA Mentor course.
11. By the way, do I need to install something for that course? Do I need some special devices for my studies?
Nope! You can use a desktop, laptop, tablet or smartphone connected to Internet. That's it! All our software is web-based and accessible via any modern web browser.
12. When do I get my textbook?
We'll ship your textbook FREE to any part of the world after 7 days from your sign-up unless you request a refund according to our 100% satisfaction guarantee.
13. Tell me about your 100% SATISFACTION GUARANTEE.
We know that our course is the BEST QA COURSE FOR BEGINNERS and we want our students to be completely satisfied. You'll have 7 days after the sign-up to check all the materials and decide if this course works for you or not. If you don't like something, request a refund within 7 days after sign-up and we'll send your money back - NO QUESTIONS ASKED. See contact email at the end of this FAQ.
14. How do I contact QA teacher during my studies?
Each lesson has a commenting option. Make a comment and if your question is relevant to other students you'll get a reply to your post from Roman Savin, Ruslan Desyatnikov or other QA teacher. Otherwise, you'll get reply via email.
15. But wait a minute! Why would an employer hire somebody with non-QA experience?
Because,
it takes several years to become an expert in finance and only one month to become a QA tester
.
Your non-QA background along with QA skills is the golden combination for your employment!
For example, the hiring manager of the bank's QA Department will be looking for somebody with financial background and when your resume comes along it'll be exactly what the hiring manager is looking for!
16. Who can I call and ask questions about this course or request a refund?
You can call QA Mentor Support Line 1-212-960-3812 or use this email:
[email protected]
.
And now you can buy our top-selling textbook for the course as a separate package!!
https://elearning.qamentor.com/p/famous-textbook-how-to-become-a-qa-tester-in-30-days